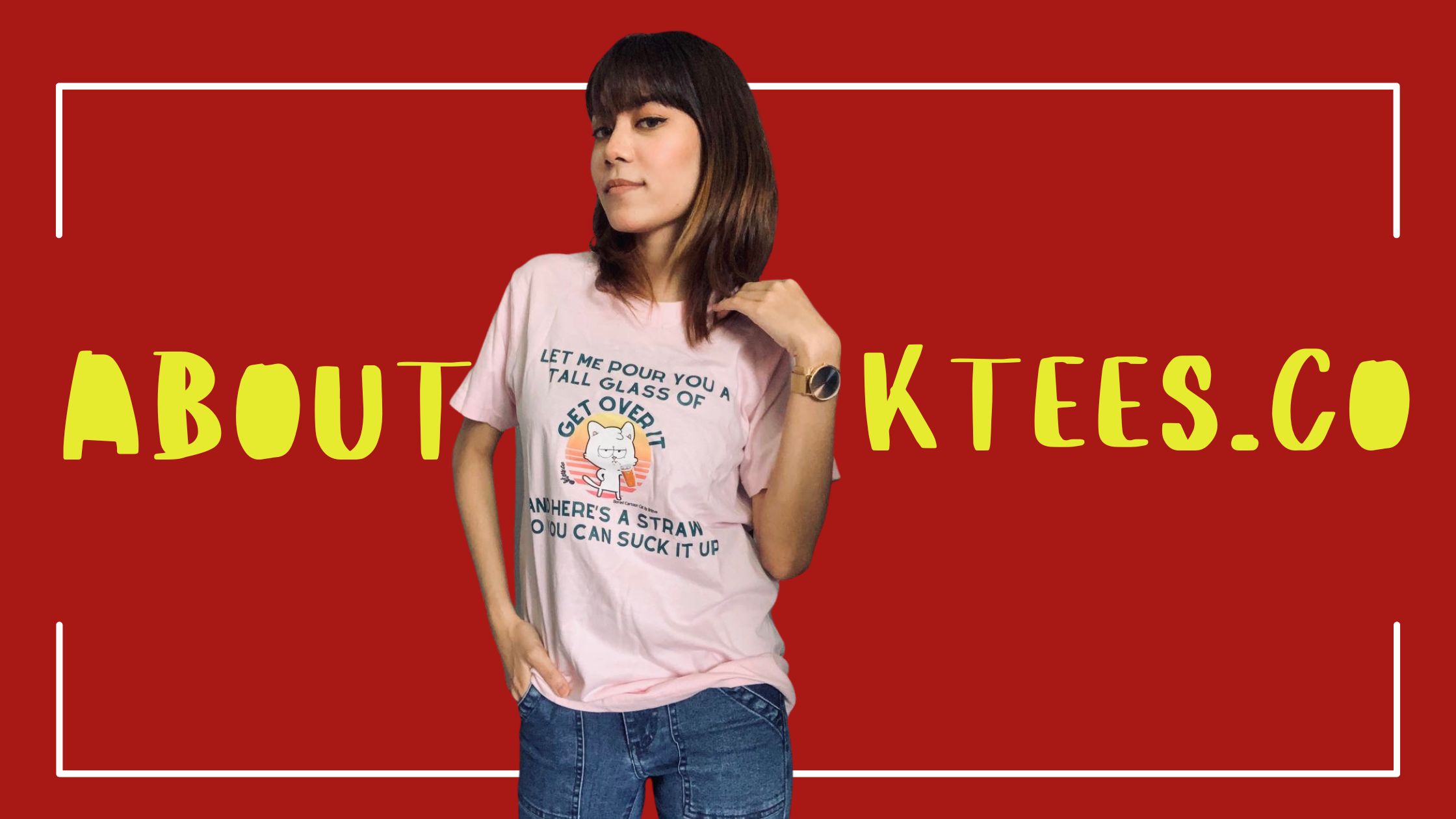 Background
Ktees dot co started as a college final project. Fast forward to many, many years later, it became a reality. The name changed a little bit (from dot net to dot co) and the merchandise mix changed from vintage tees to statement tees.
The idea is to basically enhance the look of an everyday t-shirts and jeans girl. A true Ktees girl is not afraid to stand out from the crowd and be herself as the graphic t-shirts are not for the faint of heart. The graphic t-shirts are described as crass, hilarious and witty (Vulcan Post)
Ktees.co's main tagline is #FREETHETEES and hidup terlalu pendek untuk pakai tee shirt boring so why not stand out while you are it?
Ktees.co was featured at the Vulcan Post website:
Read more here : https://bit.ly/3PaYiKv
Don't forget to follow Ktees dot co on all social media platforms!
Instagram : @ktees.co
Facebook : Ktees.co
Twitter : @kteesco
Or, you can join Ktees.co's WhatsApp community here:
..for latest updates and promotions